HARMSCO CARTRIDGE FILTERS
Your Commercial Aquatics Sales Experts Serving the Mid-Atlantic region.
Harmsco Cartridge Filters
HarmscoBetterfilters provide sparkling clean water and save energy and space. Betterfilters are constructed of low carbon T-316 stainless steel, electro-chemically polished to deliver a ten-year, pro-rated warranty.
Harmsco filters install quickly and easily, require no costly waste disposal systems, and come ready for use with Harmsco's reusable SuperTuf/6 Polyester-plus cartridges for maximum operating performance and a long service life.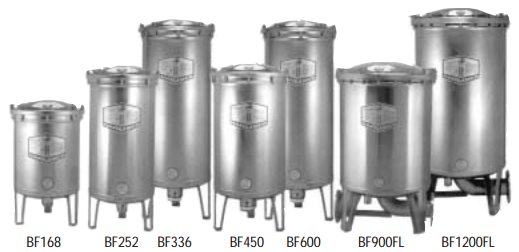 Key Features
T-316 Stainless Steel Construction.
Epoxy coating available for salt water applications.
NSF Certified for use in Pool or Spa/Hot Tub.
Available in 7 different models with flow rates ranging from 63 gpm to 450 gpm.
Multiple tanks can be installed in series for larger pools.
No backwashing required. Ideal solution for high-rise pools or installations that have limited sanitary waste facilities.
Requires very little space or footprint.
Downloads